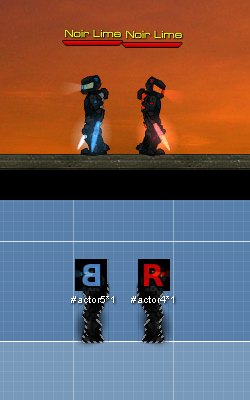 The Multiplayer Team Deathmatch model is a basic character and skin template that can be placed in multiplayer maps to represent a player's team deathmatch character. The skin appears as either red or blue Noir Lime in single player depending on the model. The character model, however, will depend on the player's chosen Team Deathmatch skin in multiplayer, which can be altered in his/her profile.
Trivia
There is no multiplayer model for the Cooperative red or blue Noir Lime.
The old Map Editor's TDM model resembled a colored Noir Lime, but the Advanced Level Editor indicates that the skin is to be used as a team deathmatch character.